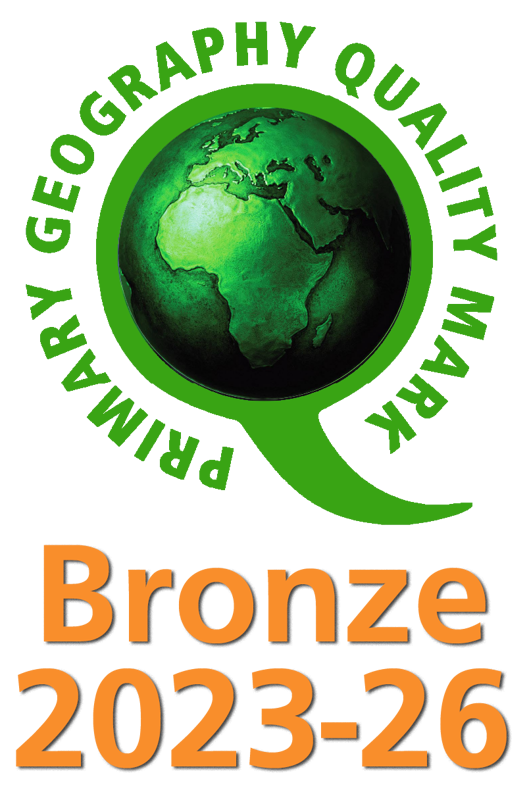 Chapelford Village Primary School is proud to announce that it has been awarded the prestigious Science Quality Mark, recognising the school's outstanding commitment to delivering high-quality science education. This accolade is a testament to the school's dedication to nurturing young scientific minds and fostering a passion for learning. The Science Quality Mark is awarded to schools that demonstrate excellence in teaching and promoting Science education. It signifies our quality of teaching, the engagement of students, and the school's overall approach to Science education. Chapelford Village Primary School's achievement of this mark highlights its commitment to providing students with enriching and inspiring scientific experiences.
Our school's success doesn't stop there. In addition to the Science Quality Mark, Chapelford Village Primary School has also been honoured with the Bronze Geography Quality Mark. This award recognises the school's efforts in enhancing the teaching and learning of geography, contributing significantly to the holistic education of its students.
One of the key factors contributing to these achievements is the exceptional staff at Chapelford Village Primary School. The dedicated teaching staff possess exemplary subject knowledge, ensuring that students receive top-notch education in both Science and Geography, but also across our wide curriculum. Receiving the Science Quality Mark and the Bronze Geography Quality Mark not only acknowledges the school's achievements but also our commitment to providing a well-rounded education.
With these prestigious awards, we are excited to continue to inspire future generations of scientists, geographers, and lifelong learners.