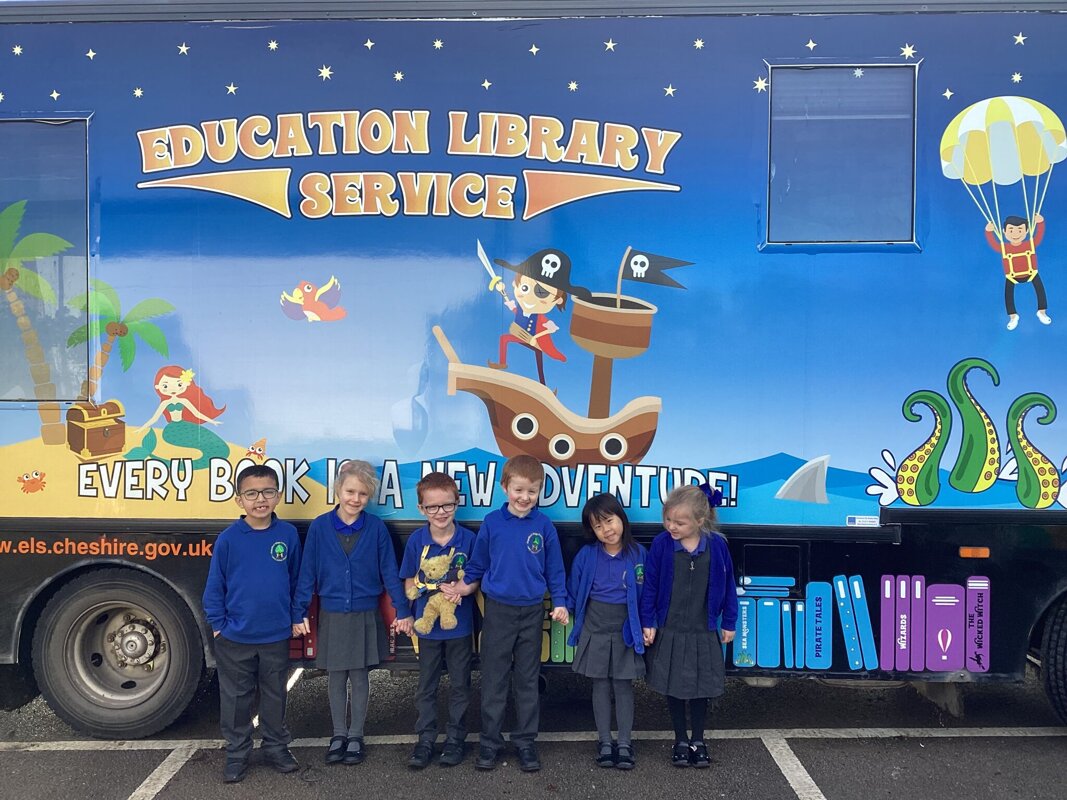 Chapelford Village Primary School buzzed with excitement this week as the much-anticipated Book Bus rolled into the school premises. The mobile library, filled with a plethora of literary treasures, became a haven for young readers as children were invited to step inside and choose new books to borrow. The Book Bus visit is a testament to the school's ongoing commitment to promoting a love of reading among its students. Chapelford Village Primary School takes pride in fostering a reading-friendly environment, boasting a vast collection of high-quality texts that cater to a variety of interests and reading levels. This easy access to a diverse range of books enriches our students' minds and fuels their imagination.
In addition to the Book Bus visit, a book fair has also taken place this week, providing students with the opportunity to purchase new books and share their love of reading with their families. The fair not only encouraged a sense of ownership over books but also reinforced the importance of reading as a shared experience. Children also have the opportunity to listen to daily shared reading opportunities within their classes to further encourage a love of reading.
With initiatives like the Book Bus visit and the book fair, Chapelford Village Primary School continues to nurture a generation of avid readers, instilling in them a lifelong love for literature and learning.