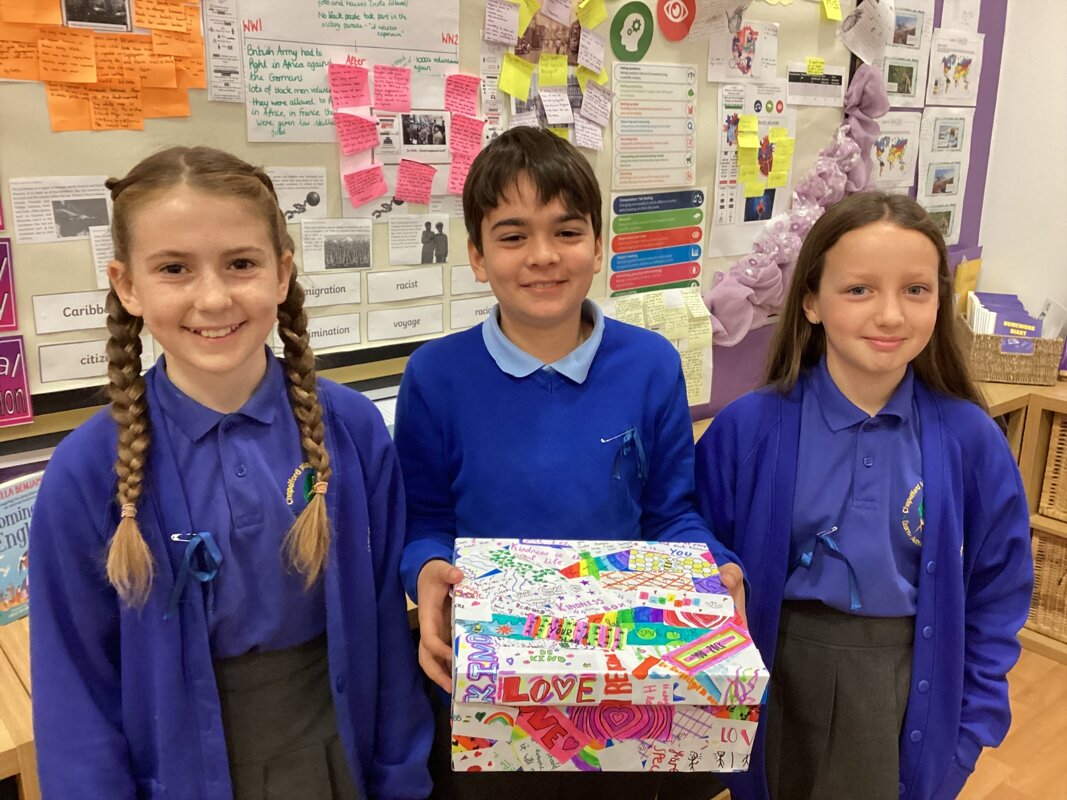 Chapelford Village Primary School came together in a week long powerful display against bullying as part of Anti-Bullying Week. Students and staff participated in a range of activities to promote kindness, celebrate individuality, and raise awareness about the impact of bullying. Every class joined in with the creation of a "Kindness Box". This allowed students to contribute notes highlighting instances of kindness, fostering a positive and supportive atmosphere within the school community. At the end of the school day a kindness note was pulled out and shared with the class.
Embracing diversity and individuality, the school observed an "Odd Sock Day," where students and staff proudly wore mismatched socks to celebrate differences and promote inclusivity. The "Odd Sock Parade" around the school further reinforced the message of celebrating uniqueness as students paraded through the school, showcasing their colourful and mismatched sock combinations. It was fantastic to see all of our students in support of every year group.
As a symbol of unity against bullying, our school council representatives distributed blue ribbons to parents, teachers and pupils creating a visible sign of solidarity within the school community. A massive thank you to all parents and carers who joined in and displayed their ribbon!
Recognising the importance of e-safety, the whole school had a focus on how to be responsible online and the impact of words, both spoken and online. This learning links in with the children's weekly e-safety learning which is a valuable life skill. Students engaged in discussions and activities that highlighted how words, both spoken and online, can have a lasting impact. Our continual focus on e-safety aims to empower students to use digital platforms responsibly and to contribute to a positive online environment.
As Anti-Bullying Week concluded, Chapelford Village Primary School stands united, reinforcing its commitment to creating a safe and supportive environment where every student feels valued and respected.